Situated on the shores of Strangford Lough, Delamont offers a unique combination of wildlife features on one site - there is a heronry, a wide range of meadow and woodland plants and the chance to compare freshwater and marine habitats or mature and newly planted woodland.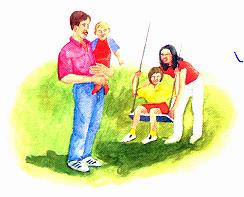 The perfect location for Family and Friends to have fun, enjoy themselves and breathe in the Countryside Experience. The Park has something for everyone and is designed to allow individuals, corporate and private organisations, school and youth club outings, toddlers play groups or senior citizens to have and enjoy that all important day out. The Park, in partnership with the Ulster Wildlife Trust, offers an Environmental Education programme for school and youth groups.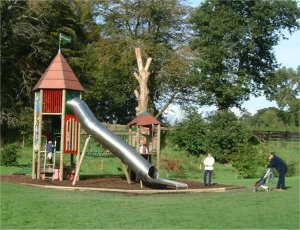 The Playground includes; exciting outdoor amusement centre, swings, giant slide, fortress towers, climbing frames, aerial runaway. A picnic area adjacent to car park overlooks the playground. A display and garden centre, situated in a Victorian Walled garden has shrubs, flowers and trees in formal garden settings. Most varieties are on sale at the garden centre shop: teas and light refreshment are also available in the garden shop. Bands play on selected Sunday afternoons throughout the Summer. Cruises on Strangford Lough which is famous for its wildlife and boating activities allow the visitor to view birds, seals and other marine life. The Boat leaves from Mullagh Quay on selected days throughout the Summer.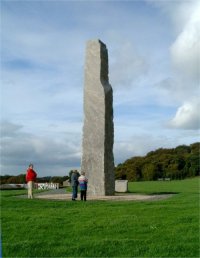 The park boasts the longest miniature railway in Ireland. It runs throughout the year; weekends only from September to Easter.
Delamont Country Park is a beautiful location for sketching, painting and taking photographs of the rural country and loughside landscape.
The Park is home to the Millennium Stone. Quarried from the granite of the Mourne Mountains and erected in June 2000 by thousands of young people from all over Northern Ireland, it stands facing its birthplace overlooking the lough.
The Park is 30 minutes for Belfast and 5 minutes from Downpatrick.
BACK to County Down