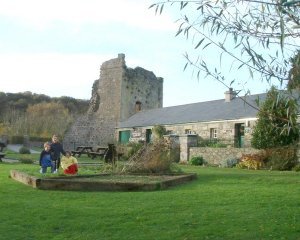 The Quoile Estuary was once an important transport route. Quoile Quay, built in 1717 was a busy port for over 200 years and in the 1830s a paddle steamer service operated from Steamboat Quay.
Flooding was always a problem in this area and floodgates were built in 1745, 1802 and 1934 near the Quoile Bridge. However by the 1950's flooding in Downpatrick was again serious. The problem was solved in 1957 when a new tidal barrier was built 2 miles downstream at Hare Island creating the Quoile Pondage, an area where flood waters can safely gather before being discharged into Strangford Lough at low tide.
Soon after the barrier was built, plants began to grow on the former sea shore. First grasses, then bushes and eventually trees arrived as natural succession progressed. The Quoile Pondage rapidly became an important area for wildlife and in 1970 was declared a National Nature Reserve to protect it for all to appreciate and enjoy.
The riverbank between the old floodgates and Steamboat Quay is managed as an attractive amenity area with scenic walks while the rest is a sanctuary for the wildlife, best viewed from the riverside paths and the Castle Island Hide. The Quoile Countryside Centre, beside the ruins of Quoile Castle, was opened in 1988 to provide information about the Quoile Pondage and the many other nature reserves in the area.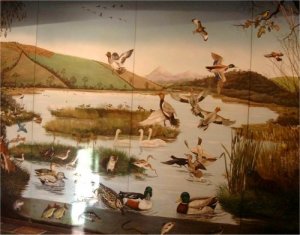 In an atmosphere reflecting the country cottage which stood here over 100 years ago, seasonal displays feature the unique nature of the Quoile Pondage and other nature reserves in County Down. Friendly staff offer help and information on the local countryside, keeping you up to date with the latest wildlife reports. Schools and groups will find facilities available for freshwater studies near the Centre and birdwatching at the Castle Island Hide.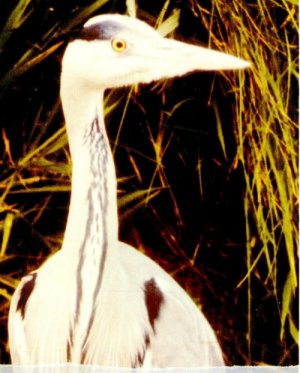 Migrating waders pass through in spring and autumn, including interesting rarities. In summer, many breeding birds with their young may be seen and large numbers of mute swans gather to moult. It is the winter, however, when wildfowl are most numerous, particularly wigeon, teal, goldeneye and shoveler. Castle Island Hide for excellent birdwatching: Situated on the Castle Island Road, a few minutes drive from the Quoile Countryside Centre, this distinctive hide comfortably seats 20 adults or 30 children, and is fully accessible for people with disabilities. Admission is free and the hide is normally open from 10am to 4pm every day. Groups are welcome by arrangement.
Quoile Countryside Centre is near Downpatrick, just off the Strangford Road, beside the Quoile River.
BACK to County Down