This photograph was taken on the occasion of Charlie Brown's Retirement Dinner which was held in the Boulevard Hotel in Newry on 11 October 1961. It has been stained over the years. Sadie and I had just returned from our Honeymoon. All but two of the group are named below the photograph.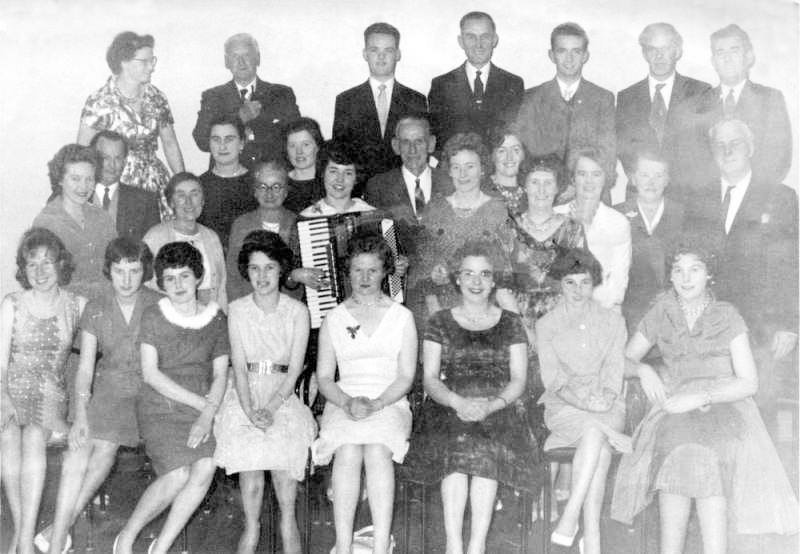 Back Row: Lou Cole,Billy Sterritt,Pat Devlin,Bill Wallace,Gerry Murray,Frank Connor,Jackie Patterson

Middle Row: May McCart,Jimmy O'Connor,Miss Dowling,Phil O'Hanlon,Miss Dowling's sister,Teresa Crawley,Frances Murphy (with accordian),Charlie Brown,Teresa Clarke,Frances McDowell,Myrtle Hare,Mrs Patterson,Miss O'Bierne,Dick Jenkins

Front Row: Angela Bracken,Eleanor Lynas,Kathleen Watters,forgotten,Sue ???,Beth Elliott.Sadie Devlin,?? Rice.