Cal Mor
by
Kevin McMahon
Reproduced, with the Society's permission, from the 1990 Journal of The Creggan Local History Society
---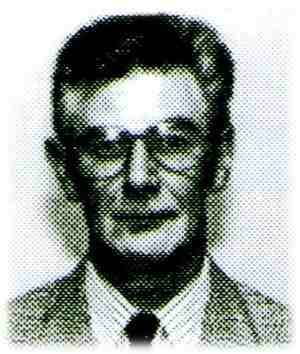 During the early years of the 18th. century, the hills of South Armagh were alive with tories - sons and grandsons of men who had lost their lands in the Cromwellian confiscations and who had become outlaws, plundering the English settlers planted on their ancestral property and waging guerrilla warfare against the English soldiers billeted in and passing through the area.
These tories had the support of, and were popular with, the native population, with one notorious exception - Big Charley Carragher, or Cal Mor.
So unpopular was this man that for over 250 years not a single Carragher family in South Armagh named a son Charles or its Gaelic equivalent. (1)
Not much is known about Cal Mor's early career other than what John Donaldson wrote in his "Account of the Barony of Upper Fews..." in 1838:-
"...Cal Mhore, tradition informs us, was at first keeper of the Darsey pound (2) but several cattle disappearing without his giving a satisfactory account of them, he was watched and detected in the act of killing a cow, and was then dismissed from that office. He subsequently commenced general robber and progressed in his wicked career from one atrocity to another until he became the relentless, cruel and, it is said, dastardly and treacherous assassin and murderer. It is reported that he took no person into his gang that had not first distinguished himself by some murderous act or acts, so that he and his confederates were a terror to this and the neighbouring counties, from the number of murders and barbarous acts they committed..."
Be this as it may, we know for sure that Cal Mor was on the run and had attracted Government notice in 1714 because at a General Quarter Sessions held on 11th January the Co. Louth Grand Jury declared "...Charles McKaragher of Darcy..." to be a tory, and in a Government proclamation issued on 8th February of the same year he was given until 21st March to surrender or thereafter to be deemed guilty of high treason, with a price of £20 on his head.(3)
Cal Mor did not surrender because on the 24th December 1717 the Government issued another proclamation "...for the speedy killing, apprehending or bringing in of.... Charles McKaragher..." and offered "...the further sum of eighty pounds ster. over and above the sum of twenty pounds to any person or persons who shall kill, apprehend or bring in Charles McKaragher warning all his Majesty's good and loyal subjects not to harbour, entertain, abet, cherish or assist .... Charles McKaragher .... nor to permit (him) .... to come into or abide or lodge in their houses, nor to furnish (him) with provisions, meat, drink or other necessaries or conveniences whatsoever..."(4)
Following the issuing of this proclamation, a concerted effort was made to run the outlaw to earth and, shortly afterwards, in January 1718, a band of tory-hunters led by Arthur Bashford surprised Cal Mor and his band of tories, near Carrickmacross, and a pitched battle ensued.(5)
Two men died during the encounter - James Boyle, a tory-hunter, and James Gilsenan, a tory - but Cal Mor escaped.(6)
However, time was running out for the tory.
A few weeks later, a man named John McKeown disclosed Cal Mor's whereabouts to the authorities, soldiers surrounded the cabin where he was hiding, he was arrested and on 17th February 1718 he was tried at Dundalk Sessions (7) for being a proclaimed tory.(8)
The following is a contemporary account of his trial:
"...When Colimore was brought to the bar to be tryed, he denied himself to be the man. Then the Clerk of the Crown was obliged to swear to the proclamation where he was nam'd. So when the jury was call'd and sworn, he was asked several questions, but answered to no purpose. Then one Andrew Thompson appear'd, and the Book was given him, who swore that he was the same Charles Carraghar who liv'd formerly with Mr. Blykes (9)of Darcy in the Fews, and that he stole two heffers from Alderman Grimes, and was for the same indicted and proclaimed at Ardee. Collmore objected against the evidence because he said that Thompson had formerly forsworn himself, to which the evidence answered that as he was coming home late to his house one night that he was met by this Collmore and was forced in defence of his life which was so much threatened by him to swear that he never presented him. The jury immediately brought him in guilty. Councellor Townly gave him the following sentance: that he should be hanged, and be cut down before he was dead, his privy members to be cut off, his bowels burn'd and his quarters dispos'd off at the King's pleasure..." (10)
Before he died on the gallows at Dundalk jail on 18th February 1718, Cal Mor made a"...last speech..." :
"Good people, Almighty God has by a just providence brought me to this untimely end. He has been mercifully pleased not to cut me off in the midst of my sins, but to allow me some time to reflect on my unhappy misspent life, and to implore forgiveness for my many iniquities, which I trust he will graciously pardon. And as my crimes have been of public crying nature, so I think my self bound to make a public confession of them both to God and my country. And first with shame and confusion of face, I confess I have been guilty of many robberies and thefts, and have also seduced and encouraged others to do the like. I barbarously and unjustly embru'd my hands in the blood of my fellow creatures, and in particular I murder'd Martin Grey and Christopher Betty, and suffer'd that worthy honest gent. Mr. Edmond Rely to be wrongfully executed at Cavan Assizes for the said murders, he being in no ways privy or accessory to them, but entirely innocent of that bloody fact, which was the ruin of his wife and several small children. I likewise confess I was at the inhumane murders and butchery of Bryan O'Hanlan and McGibbin, for all which I most humbly beg the Almighty's pardon, and the pardon of all whom I have in any way injur'd, and declare I have a thorow sence of my former impietys and an utter abhorrence and detestation of them, and hope God will please to look on me, and accept of my blood, tho' a most unworthy offering, since my punishment is not half what I deserve. I die a member of the Church of Rome, tho' an unworthy one, and do freely forgive everyone that have injur'd me, especially John McKeoine who betray'd me, and I declare I wou'd have fought my way thro' the soldiers who surrounded the cabbin where I was, and had new charged and prim'd my pistols in order to it, but was prevented by the entreaties of my nephew, and am now thankful to God for it since I have by that had opportunity to think of my soul. I humbly recommend into the hands of my most merciful Redeemer, and beg the prayers of all good people".(12)
The following is a contemporary account of Cal Mor's execution:
"...When Collmore was brought to the gallows, he hung for a small time. He was cut down while alive. When the hangman was cutting off his privities he cry'd out. The hangman could not do it readily for he struggled very much. His head was afterwards cut off. His chops open'd and shut tho' his head was a yard from his body. His carcass was divided into parts and set up in 4 special parts of the country. He died very obstinately.... After he was executed there was 3 kishes of turf lighted, wherein his harts, livers lights and members were burned, and his head set on the gaol two yards higher than any of the rest with his hat and wig on. His nephew James (Patrick ?) McCaraghar and 3 more are to be executed on Saturday 21st".(13)
Before he died on the gallows at Dundalk jail on 21st February 1718, Patrick Carragher, nephew of Cal Mor, also made a "...last speech...":
"Dear Christians, I Patrick Carraghar am a nephew of that Collmore who was executed last Wednesday, who was the ruin of me, who am but eighteen years of age now. Tho' of these tender years, I am very sensible of the great follies and sins that I have been guilty of. My father and mother liv'd in the place call'd Loghross, in the County of Armagh. As for my father people may say what they please of him, for he is alive, but for my mother she was never charg'd with any thing that was ill and the neighbours in the country knew her to be an honest good woman. She dy'd when I was very young. Nevertheless I was bound prentice to a taylor, but did not serve my master long, but followed my uncle, which is the cause of my coming to this untimely end. Tho' I was try'd for keeping company and assisting one Gillaspy McCulum,(14) a proclaimed tory, for my part I was neither guilty of murther nor robbery of my self, but I have been by when robbery was committed. I have no more to say but that I die a Roman Catholic, and I beg of the O my great God to have mercy on my poor soul. Dear Christians, pray for me".(15)
The two other men executed at Dundalk jail on 21st February 1718 were both named Arthur Quinn and they too made a "...last speech...":
"Good Christians, For our parts we have but little to say for our selves, only that we were born in the Fews, in the County of Armagh, and our parents lived poor and honest, but many honest parents has had wicked idel children as we both have been very disobedient to our parents and friends, which gave us good advice but we follow'd too much of our own, which brings too many young fellows either to the gallows or to be transported, and as we are dying persons we desire all young people to take the advice of their parents and friends. Here we die for robbing a poor honest man's house in the County of Cavan. His name is one Coleman. We can't deny the fact, it being prov'd so home on us, though we thought what we took there did not deserve death, but this with our other wicked sins and crimes is the cause of our being brought to this shameful end. O great God we crave mercy, and begs of the O merciful Father to receive our souls. 0 good people pray for us, for we die Roman Catholics, and sweet Jesus receive us Amen".(16)
At the end of their speech, we are told, "One of the Quinns had the impudence to curse and abuse the High Sherriff, the Grand Jury and the whole Court, and told them that they murdered him".(17)
After Cal Mor's execution, according to John Donaldson "...one of his quarters was gibbeted at Ballsmill, the remaing quarters and head in places where he had committed other murders and atrocious crimes...". (18)
Although two and a half centuries have circled by since Cal Mor's time, little has changed.
The hills of South Armagh still harbour men on the run, still echo the exchanges of guerilla warfare.
Of Cal Mor himself it can be said: he may have lived a disreputable life but he died an honourable death.
---
Footnotes/References....Back to Top
1. In recent years, a Carragher family in South Armagh names a son Cathal.....Back
2. The Dorsey cattle-pound was situated behind the house in Dorsey where Sam Burns now lives.....Back
3. Proclamation printed in "The Dublin Gazette", 19.2 - 22.2.1714, National Library of Ireland.....Back
4. Proclamation No. 1717.65, Irish Public Record Office.....Back
5, 6 "History of Monaghan for Two Hundred Years", Rushe, 1921 / "The Monaghan Story", Livingstone, 1980.....Back
7. In his "Gossiping Guide to Dundalk", H.G. Tempest pinpointed the sites of the Dundalk Sessions House and Jail in the early 18th.century: As we approach the church, we reach the real heart of the old fortified town of Dundalk. At the corner of Yorke Street (Church Lane), Clanbrassil Street becomes Church Street. In the house occupied by Mr. Byrne's Medical Hall stood, up till 1736 (and probably later), the old Sessions or Courthouse. On the opposite side, next to Messrs. Carrolls' great tobacco factory, stood the old gaol. The notorious Cahal More was tried at the Sessions House and hung outside this gaol....Back
8. Document No. Hib. 0.718.12, Bradshaw Collection, Cambridge University Library.....Back
9. During the second half of the 17th. century, a man named George Blykes was the proprietor of an Inn in Dorsey. The Inn stood on the site of the hayshed now owned by Sam Burns. It was in this Inn that St. Oliver Plunkett, while on the run, held conferences with priests of his Archdiocese.....Back
10. Document No. Hib. 0.718.14, Bradshaw Collection, Cambridge University Library.....Back
12. Document No. Hib. 0.718.12, Bradshaw Collection, Cambridge University Library.....Back
13. Documents No. Hib. 0.718.14 & Hib. 0.718.12, Bradshaw Collection, Cambridge University Library.....Back
14. At a General Assizes held on 25th March 1718, the Co. Louth Grand Jury declared Archibald als. Galaspy McCullum, late of Carnally in the County of Armagh to be a tory and, in a Government proclamation issued on Ist July of the same year, he was given until 10th August to surrender or thereafter to be deemed guilty of high treason. Proclamation No. 1718.67, Irish Public Record Office.....Back
15. Document No. Hib. 0.718.14, Bradshaw Collection, Cambridge University Library.....Back
18. "Account of the Barony of Upper Fews", Donaldson, 1838.....Back