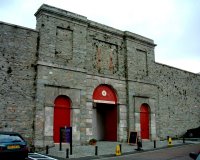 This is a community museum helping to explain the history and environment of County Down. It occupies the restored buildings of the old Down County Gaol, built between 1789 and 1796. This is the most complete surviving Irish Gaol of its type and period. Its best known prisoner was the United Irishman, Thomas Russell, who was hanged at the gateway in 1803.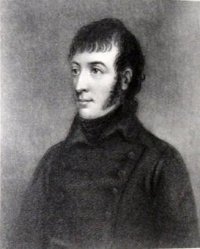 The building ceased to function as a prison in the 1830s, after a new gaol was built nearby. For the next 150 years it had a chequered history, often serving as a military barracks, and falling into ruin. Now this old building has a happier purpose. Within the high walls you can enjoy discovering the past, which helps to explain the present. In the gate house is the Saint Patrick Heritage Centre, telling the story of Ireland's patron saint and emphasising the strong links of south-east Ulster with Patrick and early Irish Christianity.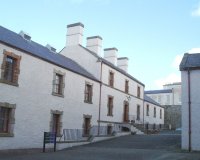 In the Governor's Residence, where the gaoler used to live, are modern displays on the history of the county, and a shop. In the Cell Block at the back of the complex visitors can see genuine eighteenth century cells in which people were held for prison terms, for execution, or for transportation to Australia. Life size figures represent actual figures from the gaol's history.
This museum occupies the same hill whose ancient fort or 'dun' gave its name to the town and county of Down, and which is now crowned by Down Cathedral. In the Cathedral graveyard is the traditional burial place of Patrick, and only two miles away is Saul, the reputed site of his first church.
Links
Northern Ireland Museums Council (Useful links to other Museums in the UK)
BACK to County Down